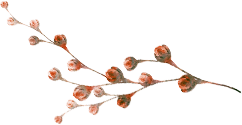 Weddings
Working with you to create a magical day
As a Celebrant I will be working with you to create your dream day. I create bespoke ceremonies with you and your style in mind. I will write your love story – a tale as special and unique as you are! I will help you pick beautiful readings and verses to compliment your ceremony along with enhancements like a handtying, unity candle ceremony or ring warming ceremony. These enhancements are a lovely way to get your family and friends involved in the day.
For your wedding, I will focus on telling your love story and building a beautiful day around this that is unique and tailored to you. With my creative mind, I can craft a flawless love story and ceremony just for you. It will be full of everything that is important to you. I will collaborate with you to get to know you as a couple – your strengths and quirks, your highs and lows. Your wedding ceremony will be a celebration of your whole relationship to date culminating in this public show of love and commitment. I will guide you through the whole process, you will find me at the end of the phone throughout the planning phase and afterwards to reminisce like old friends.
Discover Enhancements

One wedding per
day policy
So that you have my full undivided attention
I can officiate your ceremony anywhere and anytime, under a starry sky or in your back garden at home – whatever you envision I can help make a reality. I love to perform weddings in hotels and country houses with private romantic spaces for your bespoke ceremony. I'll also enjoy performing weddings outdoors in nature too if that's what you would like; be it the beach or the woods – just let me know if it's a wellies or sandals affair! I can perform your ceremony in a way that is unique and personal to you. I can do this on any day of the week and in any setting. Nowhere is off-limits for me so make sure to get in touch with your own unique ideas.
Book Free Discovery Call
Plus travel outside Cork City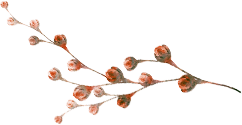 Vow Renewals
Reaffirm your love
Ceremony and Ceremony Enhancements can be adapted to suit your Vow Renewal too. Where you're together five years of fifty-five years there's always a time to say 'I Still Do'. Contact me to discuss planning yours today.
Plan your vow renewal today

the legalities
What you need to know
I am a registered Solemniser of marriages with Entheos Ireland. This means I will be able to complete the legal elements of your wedding too in a registered venue. I am thrilled to be able to offer this and make your day as stress free as possible.

For more information of the legal components, if required, please visit this website.
In choosing a Celebrant led ceremony you can have a beautiful, unique and personal ceremony outside of the traditional offerings full of joy, fun and personality. There is no compromise on creativity with me – you are limited only by your imagination.
Book your wedding